I attended the Haematology Society of Australia and New Zealand regional meeting in Auckland last week. Professor Barbara Bain, a highly regarded International expert from London was one of the invited speakers. She gave  a really interesting talk on "Haematologists as Detectives". She highlighted some of the cases of poisoning and accidental drug errors that were picked up by Haematologists. I thought this was a good opportunity to  share some of these that relate to the anticoagulant, heparin.
Attempted murder
Genene Jones is probably the best known child killer who used heparin in an attempted murder. Jones was an ex-beautician and became a nurse in 1977.  Rolando Santos was probably one of her first victims. In January 1982, when he was 4 weeks old, he was admitted to hospital with pneumonia. Genene was one of the nurses looking after him. During his stay she deliberately injected him with a massive overdose of heparin which led to bleeding from multiple orifices. Amazingly he survived. Subsequently Genene went on to deliberately treat babies with overdoses of digoxin and the muscle relaxant succinylcholine which is used during anaesthetics.
Between 1981 and 1983, Genene was the subject of three investigations carried out at Bexar County Hospital into several suspicious deaths of babies. There was no definitive evidence to directly link her to these deaths but she was dismissed from her job. She subsequently moved a private clinic run by a Dr Holland. In August and September 1982, seven children suffered mysterious seizures while visiting Dr. Holland's office, their cases arousing suspicion at Kerr County's Sip Peterson Hospital, where they were transferred for treatment. Jones was again fired from her job after "finding" a bottle of succinylcholine reported "lost" three weeks earlier; its plastic cap missing and the rubber top pocked with needle marks.
In 1983 Genene Jones was found guilty of murder. She killed between 11 and 47 babies during her 6 years at work. Rolando Santos, her heparin victim, is still alive and fears Genene's release
Accidental Death
In Indianapolis in 2006 three premature babies died from a heparin overdose.
D'myia Alexander Nelson and Emmery Miller died within hours of receiving the drug and a little girl named Thursday Dawn Jeffers died two days later.
On the day the first babies died, nurses at an Indianapolis hospital went to the drug cabinet in the newborn intensive care unit to get a heparin injection to flush the babies' intravenous central-lines.
The nurses didn't realise a pharmacy technician had mistakenly stocked the cabinet with vials containing a dose 1,000 times stronger than the babies were supposed to receive. And they apparently didn't notice that the label said "heparin," not "hep-lock," and that it was dark blue instead of baby blue. Within hours the babies died. No autopsies were performed, but hospital officials said the cause of death was probably internal bleeding.
Hospital Errors are common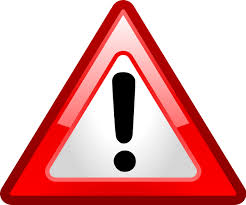 These stories emphasise the risk associated with blood thinners and shows that errors can happen. It has been estimated that 1.5million patients in the US are affected by drug errors every year. Multiple processes are in place to try to avoid these mistakes but unfortunately none of them are infallible.
Please follow and like us: