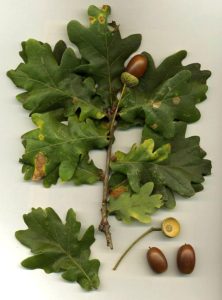 If you're on warfarin you may be interested in the 20 multiple choice question OAK test (Oral Anticoagulation Knowledge test). It was developed in Maryland, US in 2006 by Zeolla. It was validated in the US and later in Malaysia, which means it is a trustworthy test for finding out how much people understand about taking warfarin.
The pass score is 15 or more out of 20. You may like to see if you can beat the average mark which was 12/20 with 64% of people failing the test.
we've published
7 questions yesterday and
6 questions and all the answers today
The Oral Anticoagulation Knowledge (OAK) Test

© Zeolla MM, Brodeur MR, Dominelli A, Haines ST, Allie N

Instructions: For each question, select the answer you think is correct or best completes the sentence correctly. Please answer all questions.
15. It is important for a patient on Coumadin (warfarin) to monitor for signs of bleeding:
a.

only when their PT/INR ("Protime") is above the goal range

b.

at all times

c.

only when their PT/INR ("Protime") is below the goal range

d.

only when you miss a dose
16. The best thing to do if you miss a dose of Coumadin (warfarin) is to?
a.

double up the next day

b.

take the next scheduled dose and tell your healthcare provider

c.

call your healthcare provider immediately

d.

discontinue Coumadin (warfarin) altogether
17. When it comes to diet, people taking Coumadin (warfarin) should:
a.

never eat foods that contain large amounts of vitamin K

b.

keep a diary of all of the foods they eat

c.

be consistent and eat a diet that includes all types of food

d.

increase the amount of vegetables they eat
18. Each time you get your PT/INR ("Protime") checked, you should:
a.

skip your dose of Coumadin (warfarin) on the day of the test

b.

avoid eating high fat meals on the day of the test

c.

avoid foods high in vitamin K on the day of the test

d.

let your doctor know if you missed any doses of Coumadin (warfarin)
19. Which of the following over-the-counter products is most likely to interact with Coumadin (Warfarin)?
a.

nicotine replacement therapies

b.

herbal / dietary supplements

c.

allergy medications

d.

calcium supplements
20. A patient with a PT/INR("Protime") value above the "goal range":
a.

is at an increased risk of having a clot

b.

is more likely to have drowsiness and fatigue from Coumadin (warfarin)

c.

is at an increased risk of bleeding

d.

is less likely to experience side effects from Coumadin (warfarin)
ANSWER KEY:
1. B 2. A 3. D 4. B 5. D 6. B 7. A 8. A 9. B 10. B 11. B 12. C 13. B 14. B 15. B 16. B 17. C 18. D 19. B 20. C
Paul's comments on the test
How did you do? Angela insisted I take the test and  fortunately I scored 100%. The test is good as it helps to remind you about some of the key things you need to know. It covers interactions with food and other drugs and reminds you about what the INR test means. Some of the questions are easy but a few make you stop and think just to keep you on your toes. Perhaps you should ask other members of your family if they can do it too?
Please follow and like us: